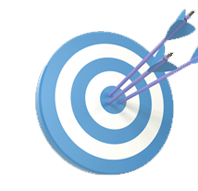 Our Mission
Working towards a society where disabled persons are equal citizens
Our Mission is to promote holistic development of children affected with autism, intellectual deficits and multiple disabilities. We help them overcome their barriers and realize and utilize their full potentials to enjoy full benefits of life. We are aiming for "Social Inclusion"of persons who are differently abled in every sphere of life.


INCLUSION IS OUR KEYNOTE
Education is the key to developing an attitude of inclusion. The practice of inclusion provides the model of acceptance, belonging, participation, worth and dignity. It enhances self-esteem and promotes understanding and friendship. Communities in which all children are included are healthier, balanced and more beneficial for all members. AHEAD is striving to synergize its special students with children from mainstream schools, preparing them for Open Basic Education systems and channelizing them to be at par with their mainstream peers.
"There is more hunger for love and appreciation in this world than for bread."