Community Development and Awareness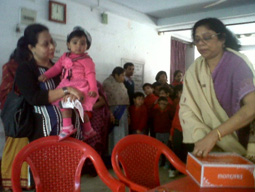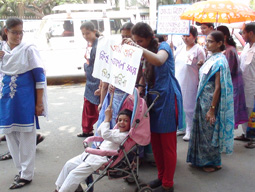 AHEAD has been organizing various events, workshops and seminars to spread awareness of those who are "differently abled" and motivates the community to get involved and join hands in the spirit of inclusion and their overall social development. The celebrations of festivals like Saraswati puja, RabindraJayanti, Independence Day etc. involve the participation of students, teachers, parents and local people as well. We organize integrated programs with other schools in the neighbourhood so that the special children may achieve their much desired individual self-esteem and ultimately grow into confident individuals. Every Year on World Autism Awareness Day (April 4th),AHEAD organizes Awareness Walk for Autism to generate awareness regarding "Autism" in the society. "World Autism Awareness Day" celebrates the unique talents and skills of persons with autism. Similarly we organize programs on World Disability day.
World Down Syndrome Day (WDSD) is observed on March 21 and is a platform to raise public awarenesswith the participation of local community members.This year AHEAD organized a cultural program of Baul's song by Purna Das Prasad Group on the occasion of Awareness Event.
Senior citizens from the local community are regularly participating in our cultural and sports events. Many parents from local areas celebrate the birthdays of their children with the special children of our schools.